Mission Statement
Mission: To educate and empower vulnerable MRH families to attain stability and self-sufficiency.
Vision: To triumph over generational poverty in the MRH school district.
Meeting our Mission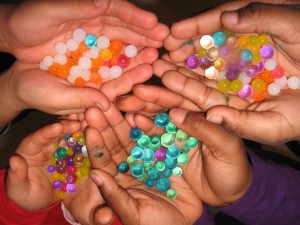 :  Mosaic Services meets its mission by providing school and community services designed to prevent children's academic failure, protect families from dislocation and disenfranchisement, empower families through education and training, and ultimately sustain enduring success through the development of lasting family partnerships.
Why is Mosaic Services needed?
Schools, parents, and various local and government agencies work to support the needs of children and families, but due to gaps in service, red tape, and a lack of continuity, many families fail to experience long term success. Mosaic Services fills the gaps between school, home, and government. The result is continuity of care and sustainability – thus helping hard-working and motivated families break free from the bonds of poverty.
What makes Mosaic Services unique?
Mosaic Services differs from other traditional human service organizations in that it boldly aims to confront poverty at an organic level through the development of a "community infrastructure" of enduring support comprised of family partnerships.
History of Mosaic
Mosaic Services is a registered non-profit organization. It was founded in 2007 by a Maplewood Richmond Heights Early Childhood Center teacher and her spouse who saw first-hand how hard-working parents and their children struggled to improve their situations due to the debilitating nature of poverty and to the difficulty these families experienced in trying to navigate the "system." The couple thus set out to develop a local program designed to prevent MRH families from dislocation and to protect MRH children from academic failure. Struggling parents were provided with financial assistance to repair automobiles, pay utility bills, and procure various household necessities. Mosaic addressed the children's school needs by providing after school academic enrichment programs, summer camp opportunities, and various community experiences at no cost to the families.
As Mosaic Services evolved, the Board began to realize that the families being served needed more. It wasn't enough to provide resources – the program needed to empower families to be better able to provide for themselves. Families needed educational opportunities so that parents could become better care-givers, improve their financial situations and vocational possibilities, and ultimately safeguard the well-being of themselves and their children at every level. To meet these ends, Mosaic Services began offering programs on nutrition, effective parenting, and personal finance. Mosaic Services forged partnerships with local organizations and businesses such as GO! St. Louis, Schlafly Bottleworks, and Garden Heights Nursery in an attempt to generate funds, increase visibility, and ultimately strengthen our ability to provide families with the comprehensive levels of support they want and need.
Meeting the Call: Expanding Mosaic Services
Currently, Mosaic Services continues to support "At Risk" MRH families and children through services designed to educate, prevent, protect, and empower. We are now in the process of expanding our services so that Mosaic families can be better supported at all levels of the Maplewood Richmond Heights School District, from Preschool through High School. Feedback we have received from Mosaic families indicates that lasting change cannot take place over one or two years: These families need support over the duration of their children's educational careers.
In an attempt to respond to our families' needs, the Mosaic Board of Directors determined that efforts to expand Mosaic programs and services can only be met through the employment of at least one full-time, paid professional social worker, whose time and energy can be devoted exclusively to the expansion of Mosaic Services and the provision of comprehensive services provided to MRH families and children.
With this short term goal in mind, we have embarked on the following initiatives: re-doubling our efforts to raise money through community fund-raisers; exploring grant opportunities; and establishing additional partnerships with local organizations, universities and colleges, businesses, and community leaders who share Mosaic's mission and goals. In addition, we have started training existing Mosaic families to become "mentors" to new Mosaic families so that they can give back to the program and to the community. This initiative fulfills Mosaic's long term vision of fostering the growth of an organic infrastructure of family partnerships that is self-sustaining and built upon the community's strongest and most precious asset—the families themselves.
Mosaic Program Evaluation
The efficacy of Mosaic Services is evaluated by collecting data (baseline and progress monitoring) on one or more aspects of the following: children's schools performance; family program engagement; parent/family goal achievement; parent/student/teacher rating scales; and longevity in the Mosaic program and the MRH School District.
Data collected is for both formative and summative evaluation so that Mosaic Services and processes can be adjusted to meet the needs of the families we serve. The review of data collected, and the accompanying discussion regarding altering existing services Mosaic offers takes place via Mosaic Board defined processes.